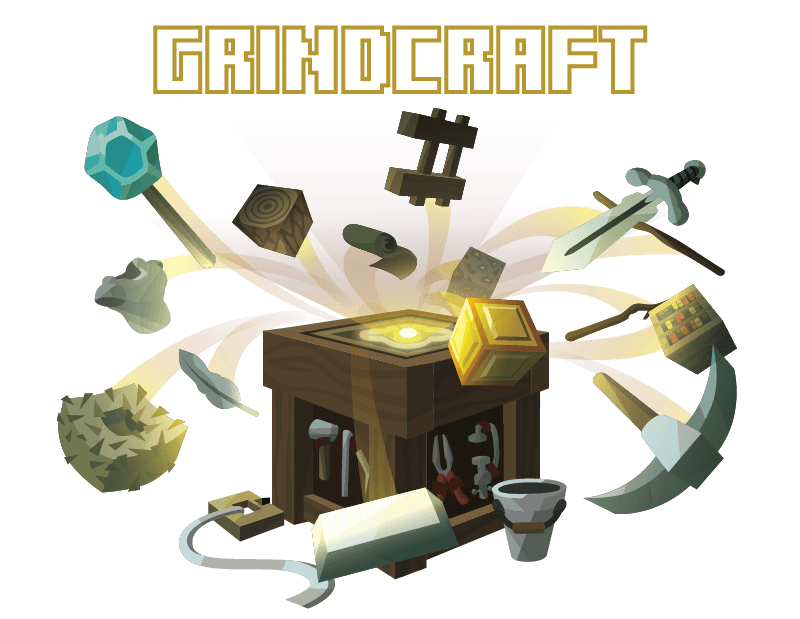 Grindcraft is a free Minecraft inspired idle clicker game!

Grind out items, gather crops, mine resources and fight mobs in the original crafting clicker game. Build items and adventure to new regions. Become a clicker legend!


Features
Harvest resources - Starting from humble beginnings, use your fists to beat down trees and collect wood.


Craft better tools - With enough wood you can begin crafting tools to unlock new ways to grind out resources. The variety of items you can harvest will depend on the gear you currently have. Try your best to merge your resources and craft the many unique items so that you can progress further and further!


Build - Once you've gathered enough resources you can build a blacksmith or build a village, and create villagers to expand your mining and crafting tycoon!


Adventure to other worlds - Unlock new materials and discover new tools, monsters, villagers and eventually use your weapons to battle and slay the dragon!